»
»
»
»

Nikon AF-S NIKKOR 24-70mm f/2.8G ED for Nikon DLSR Cameras
Nikon AF-S NIKKOR 24-70mm f/2.8G ED for Nikon DLSR Cameras
Nikon AF-S NIKKOR 24-70mm f/2.8G ED for Nikon DLSR Cameras
Discount Price: 5,399 AED
Get extra discount when you buy with your friends
Item condition:

Shipping:

AWOK Delivery - 5 AED

*

Order now and receive by Sat, October 19

Warranty

7 Days Checking Warranty

- Quick and hassle-free warranty claim process.

Learn more

* This product can only be purchased by paying online via Debit/Credit Card.
Ship To United Arab Emirates
Shipping Provider
Shipping Estimated
Tab 2
Brand:

Nikon

Model:

24-70mm f/2.8G ED

Focal Length:

24 to 70mm

Aperture:

f/2.8

Camera Mount Type:

Nikon F

Angle of View:

84° to 34° 20'

Minimum Focus Distance:

1.25' / 38 cm

Magnification:

0.27x

Color:

Black

Other Notes: Format Compatibility

Full-Frame


Optical Design

15 Elements in 11 Groups


Focus Type

Autofocus


Filter Size

77 mm (Front)


Minimum Aperture

f/22



Balanced, fixed f/2.8 wide-angle to medium telephoto zoom lens
Praised for its reliability and overall image quality, this is a long-time favorite lens of passionate professionals. With a fast fixed aperture of f/2.8 across a 24–70mm zoom range, this lens provides both fine resolution and natural representation. A Nano Crystal Coat helps effectively reduce ghost and flare effects under harsh lighting for greater image clarity. Its Internal Focus (IF) provides fast and quiet auto focusing without changing the length of the lens, so you can retain subject to working distance through the entire focus range.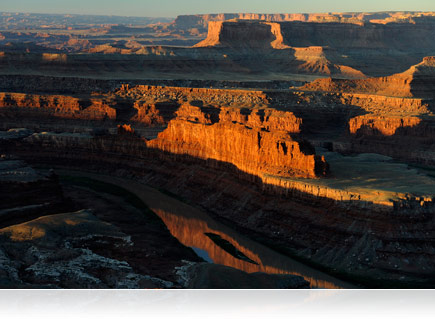 Fast. Versatile. Exceptional.
f/2.8 fixed aperture 24–70mm zoom
The AF-S NIKKOR 24-70mm f/2.8G ED delivers fast, wide-angle to medium telephoto zoom capabilty and is optimized for edge-to-edge sharpness on both Nikon FX and DX format D-SLRs. Its fast, fixed f/2.8 aperture enables exceptional low-light performance and consistent exposure across the entire zoom range. Enhanced optical formulas produce exceptional sharpness, contrast and color, rendering outstanding image and video integrity.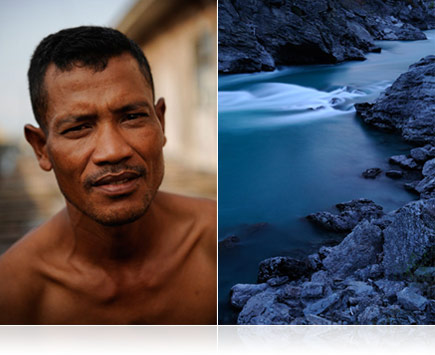 A favorite among professionals
Durable, reliable and remarkable
For those who demand reliable performance in challenging environments, the AF-S NIKKOR 24–70mm f/2.8G ED delivers. Its rugged construction includes professional-grade dust and moisture resistance. Three Extra-low Dispersion (ED) glass elements and Precision Glass Mold (PGM) Aspherical lens elements control chromatic aberrations while enhancing sharpness and contrast, even at the widest aperture settings; and Nikon's Silent Wave Motor (SWM) enables ultra high-speed auto focusing with pinpoint accuracy and super-quiet operation.
Technology
Silent Wave Motor

AF-S NIKKOR lenses feature Nikon's Silent Wave Motor, which represents a significant advance in AF lens technology.

Nano Crystal Coat

An anti-reflective coating developed by Nikon that virtually eliminates internal lens element reflections across a wide range of wavelengths.

ED (Extra-Low Dispersion) Glass

An optical glass developed by Nikon that is used with normal optical glass in telephoto lenses to obtain optimum correction of chromatic aberrations.

AS

AS stands for Aspherical lens elements. This type of lens utilizes non-spherical surfaces on either one or both sides of the glass in order to eliminate certain types of lens aberration.

M/A

Select NIKKOR lenses have a focusing mode which allows switching from automatic to manual focusing with virtually no lag time by simply turning the focusing ring on the lens.

IF Lens

A NIKKOR lens in which only the internal lens group shifts during focusing. These lenses will be designated with the abbreviation IF on the lens barrel.
Nikon AF-S NIKKOR 24-70mm f/2.8G ED for Nikon DLSR Cameras
The Nikon AF-S NIKKOR 24-70mm f/2.8G ED for Nikon DLSR Cameras Lenses & Filters is manufactured by Nikon.
Buy the Nikon AF-S NIKKOR 24-70mm f/2.8G ED for Nikon DLSR Cameras at the best price in the United Arab Emirates.
The purchased Nikon AF-S NIKKOR 24-70mm f/2.8G ED for Nikon DLSR Cameras can be delivered to United Arab Emirates.
The product/item is Brand New.
Buy Nikon AF-S NIKKOR 24-70mm f/2.8G ED for Nikon DLSR Cameras in United Arab Emirates of AED 5399 and save 29%.
The best deals of Lenses & Filters in United Arab Emirates. Large choice of Nikon Lenses & Filters available in stock.